HERE ARE $$$ REASONS TO LOCATE IN GREATER YUMA INDUSTRIAL ESTATE
Locate in Arizona to manufacture / distribute to the huge SoCal market
Locate in Arizona to gain 45% cost advantage
Locate in Yuma on the CA border half as far from LA as Phoenix
Locate to GREATER YUMA INDUSTRIAL ESTATE 3 miles from Mexican border crossing
Locate to GYIE where motivated workers on $8.50/hr compete with China.
Locate to GYIE where 200,000 motivated workers on work visas daily cross border, catch bus to GYIE, return after work
Locate to GYIE in a free-trade zone with $$$ incentives and subsidies
Locate to GYIE 5 miles from new dedicated Mexico truck crossing
HISTORY OF THE BUILDING
In the mid-1990's Meadowcraft was producing indoor wrought-iron furniture in its two 660,000 and 500,000-square-foot manufacturing and distribution facilities in Alabama and selling nation-wide in 9 of the top 10 retailers. In 1997 it added wrought-iron garden products as well, and established a Maquiladoras operation based on the Mexican border at Yuma Arizona to benefit from inexpensive labor, cheaper operating costs, tax incentives, and proximity to the enormous California market.
In 1997 Meadowcraft commissioned Edais Engineering to build a high-quality 'Butler' frame 610,000-square-foot manufacturing/office/distribution center in the border town of San Luis, Arizona. It became the largest manufacturing complex in Yuma County. A 175,000-square-foot plant across the border in San Luis Colorado, Mexico, purchased in October 1997, was turning out welded patio chairs, umbrella tables, and poolside tables. This unfinished furniture was then shipped to the Arizona plant to undergo a primer-coat process in order to reduce corrosion, followed by an electrostatic dry-paint process. A gas furnace then fused the paint to the metal. These new facilities were intended to reduce transportation costs for Meadowcraft's West Coast customers.
Meadowcraft, joins Bose and TSE Brakes in having Maquiladoras (Twin Plants) on either side of the border.
MAQUILADORAS / TWIN PLANTS
Maquiladoras, also known as maquilas, are factories that produce for export, primarily on the basis of assembly or conversion of components and raw materials imported from abroad. These facilities are not required to pay duties on the goods they import, provided that these imported inputs are included in the export shipments. Similarly, items imported into the United States pay duty only on the value added in Mexico plus any non-U.S. components.
Most of Mexico's maquilas are located at or near the border where they have access to U.S. supplies, transportation and communications. Some maquiladora operators set up "twin plants" on the U.S. side of the border where such tasks as procurement, distribution, marketing, and high tech manufacturing take place.
Also, as of December 1999, there were 28 maquiladoras in San Luis Rio Colorado.Maquiladora operators are being attracted to the city because of the availability of water and reliable electric power together with relatively low labor costs and worker turnover. Affordable housing is a constraint to rapid growth in the labor force, and the Maquiladora Association is looking at solutions.
MAQUILADORAS IN SAN LUIS RIO COLORADO
Am-Mex Brake Automobile Brake Components

Acero Ameri-Mex Steel Structures and Containers

B & B de Mexico Textile Products

Bose Sound Equipment

CompaÒia de Juguetes Mexicanos Toys and Games

Daewoo Electronics Mexico TVs, VCRs and Related Items

Daewoo Electro Components Mexico Electronic Components

Devanshi de Mexico Clothing

Exportex de Mexico Textile Products

Exportex de Mexico (Lavanderia) Textile Processing

Fashion Fabrics Clothing

Fenix Manufacturas Clothing

Hyo Seung de Mexico Electronic Equipment

Industria de Papalote Toys and Games

Industrias Frenco Cut and Polish Metallic Parts

J. Marcel de Mexico Clothing Items

Manufacturas y Representaciones BCJ Furniture

Lorita de Mexico Clothing

Map West de Mexico Rebuilt Brake Parts

Manufacturas y Representaciones Metal Furniture  Meadowcraft de Mexico Metal Furniture

Mercox Resources Truck Parts

Mecoxim Distribuidora Electronic Components

Moreno Manufacturas Wooden Cabinets and Furniture

Olguita de Mexico Women's Garments

Paul-Son Mexicana Playing Cards, Dice, Chips

Poder Uno de Mexico Wiring Harnesses, Power Packs

Prestigio de Mexico Shelter Co. for Maquila Services

Rio Colorado Textil Specialty Fabrics

SANA Internacional Food Products

San Luis Blasting Clothing Items Conditioning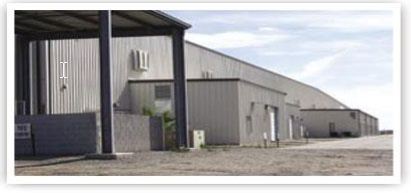 Meadowcraft is a national manufacturing company located north of San Luis, Arizona. This was designed as a manufacturing and distribution facility, with adjoining office space. The project is a favorite for the Edais Engineering team due to its size, the time constraint and the 24-hour seven-days-a-week construction schedule. We performed complete architectural/engineering services and completed all inspections normally performed by Yuma County. (source: http://www.edaisengineering.com/portfolio/)